Dense Mesh:
Lisha Bai, Ryan Lauderdale, Hannah Levy, Michael Jones McKean,
Wyatt Niehaus, Kate Steciw and Chris Wiley
Curated by Joshua Citarella
14 April – 25 May 2016
Private View: Wednesday 13 April, 6-8pm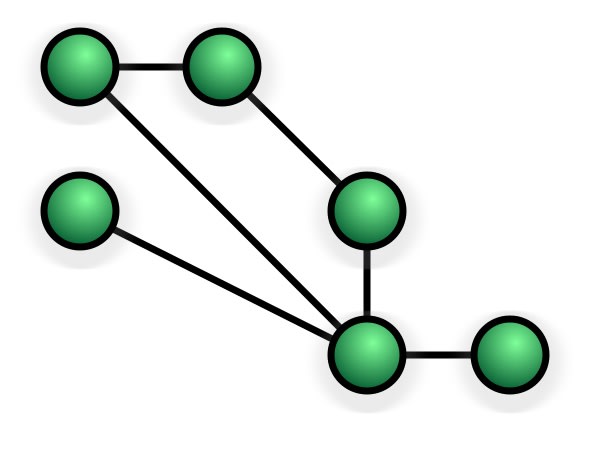 "We are the first generation to command the power to envision in the strict sense of the word, and all vision, imagination, and fictions of the past must pale in comparison to our images. We are about to reach a level of consciousness in which the search for deep coherence, explanation, enumeration, narration, and calculation, in short, and historical, scientific, and textually linear thinking is being surpassed by a new, visionary, superficial mode of thinking."
- Vilem Flusser, Into the Universe of Technical Images
It seems as if Flusser's concept of the global totalitarian apparatus, hypothesized in 1985, has today come to fruition in the form of climate change, the intelligent war machine, the surveillance state, factory automation and the seemingly unavoidable, locked in place, systemic flows which forecast an inevitable and catastrophic end to the Anthropocene.
Can communications technology serve as a vehicle for social change? How does one negotiate the envisioning power of technical images, which unlocks an unprecedented degree of creative agency for humanity, against what appears to be the immanent downwards trajectory of human value through technological progression? Is there a possibility within the dialogical fabric of networked culture to enact a meaningful social restructuring and so push back against the totalitarianism of the apparatus?
/////////
Lisha Bai (b. 1979, Greenville, USA) lives and works in New York, USA. She received her M.F.A. from Yale (2004) and her B.F.A. from Washington University in St. Louis (2001). She was awarded a Terra Foundation for American Art Fellowship in Giverny, France (2004) and received the S.J. Wallace Truman Fund Award from the National Academy in New York (2008). She has exhibited work in a variety of venues across the US, including the National Academy and fordPROJECT in New York and Franklin Art Works in Minneapolis.
Ryan Lauderdale (b. 1979, Cushing, USA) lives and works in New York, USA. Solo shows include Bed Bath & Beyond, NUDASHANK, Baltimore, USA (2011) and Real life Realm, CoLab, Austin, USA (2010). Recent group exhibitions include Making an Entrance, LVL3/Robert Blumenthal, New York; Drawing Show, Sadie Halie Projects, New York; << < > >> (Vol. 2), SuperDakota, Brussels (all 2015); Another Place, Hunter College 205 Street Gallery, New York; and KANSAS, New York (both 2014).

Hannah Levy (b. 1991, New York, USA) lives and works in New York, USA. Solo shows include Live in yours, play in ours, Galerie Parisa Kind, Frankfurt, Germany; Basic Essentials, Allen and Eldridge at James Fuentes Gallery, New York (both 2015); and Vegetative State, Galerie Parisa Kind Deuxième Bureau, Frankfurt, Germany (2014). Recent group shows include Soft Costs | Money over World | meadows, Kunstverein Wiesen, Germany (2016); EVA, Interstate, New York; And the Dish Ran Away with the Spoon, 247365, New York; and What Came of Picking Flowers, Motel, New York (all 2016).

Michael Jones McKean (b. 1976, Micronesia) lives and works in New York, USA. Recent exhibitions include the Center for Curatorial Studies at Bard College, Annandale-on-Hudson, NY; Institute of Contemporary Art, Boston, USA; Parc Saint Leger Centre d'art Contemporain, Nevers, France; Horton Gallery, New York; The Quebec Biennale, Quebec City, Canada; Gentili Apri, Berlin, Germany; The Art Foundation, Athens, Greece; Inman Gallery, Houston, USA; Parisian Laundry, Montreal, Canada; Project Gentili, Prato, Italy; Shenkar University, Tel Aviv, Israel; The Southeastern Center for Contemporary Art, Winston-Salem, USA; and The Museum of Fine Arts, Houston, USA.
Wyatt Niehaus (b. 1989, Cicinnati, USA) lives and works in New York, USA. Solo shows include Lights Out- 2014 Interiors – Germany, Italy, UK, Retrospective Gallery, New York; and Body Assembly, Weekends, Copenhagen, Denmark (both 2014). Recent group exhibitions include Filter Bubble, LUMA Foundation, Zurich; Co-Workers, Musée d'Art Moderne, Paris (both 2015-16); You Won't Believe (…),Galerie Division, Montreal (2015); Human/Evolution/Machine, Galerie Éric Hussenot, Paris; Lift With Your Knees, Charlotte Street Foundation, Kansas City (both 2014); and 13 Festival, Museum für angewandte Kunst, Vienna (2013).
Kate Steciw (b. 1978, Bethlehem, USA) lives and works in New York, USA. She has upcoming solo exhibitions at Neumeister Bar-Am, Berlin, Germany and Brand New Gallery, Milan, Italy. Previous solo shows include Retrospective, New York, USA (2015); Higher Pictures, New York (2014); Elaine Lévy Project, Brussels, Belgium (2013); and Live, Laugh, Love, The Composing Rooms, London (2012). Recent group exhibitions include Not A Photo, The Hole, New York; Catfish, Anat Egbi, Los Angeles, USA (both 2015); Not Abstraction, Yves Klein Archives, Paris, France; and New Positions in American Photography, Foam, Amsterdam, Netherlands (both 2014).
Chris Wiley (b. 1981, New York, USA) lives and works in New York, USA. Solo shows include Dingbats (2014) and Technical Compositions (2012) at Nicelle Beauchene, New York. Group shows include Mediated Images, Brand New Gallery, Milan Italy (2015); Part Picture, Museum of Contemporary Canadian Art (MoCCA), Toronto, Canada (2014-15); Fixed Variable, Hauser and Wirth, New York; and Taster's Choice, MoMA PS1, New York (both 2014).
Joshua Citarella (b. 1987, New York, USA) is an artist and curator living and working in New York. Previous curatorial work includes Compression Artifacts, [undisclosed location] (2013); the .PSD show, thepsdshow.org; Merge Visible, Prairie Studios, Chicago, USA (both 2012); and Flatten Image, 13 Greenpoint Avenue, New York (2011). Joshua will have his first solo show in the UK at Carroll / Fletcher, London in June 2016.
Carroll / Fletcher supports established and emerging artists whose work transcends traditional categorisation, using diverse media in order to explore socio-political or technological themes. From rising talents such as Constant Dullaart, Mishka Henner, and Basel Abbas and Ruanne Abou-Rahme, to interactive installation artist Rafael Lozano-Hemmer, and computer art pioneer Manfred Mohr, the gallery represents an international range of artists who use interdisciplinary research and broad means to produce work that reflects on and provides insight into contemporary culture.
To download a copy of the press release, please click here.